DETAIL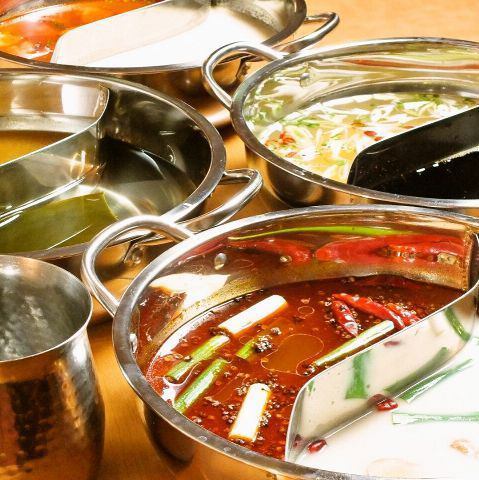 All you can eat and drink for up to 12 hours! 【From Monday to Thursday】 Domestic beef shoulder loin & brand name Pork All-you-can-drink course 4460 yen
By using a coupon4460 yen
¥ 3480 for one serving (2480 yen for elementary school students) + all you can drink 980 yen / soft drink all you can drink + 480 yen
11items

2

~

50persons

All-you-can-drink available

All 70 items of unrefined drinks are available! Our only items at this price are here!
Why, weekdays 【From Monday to Thursday only.Friday, Saturday, Sunday, holiday, the day before holiday will be 2 hour system.All you can drink from lunch to night!Time to gather fall apart. .We will respond to such demands.There are 6 kinds of tadpas of choice.Groups are also welcome.
Menu
[Menu all-you-can-eat]
· Meat (domestic beef shoulder loin, carefully selected beef rose meat, stock pig, Oyama chicken thigh)
· Fenced
· Pot vegetables
·salad bar
·rice
·curry
·Udon
·Soba
·soup
· Shabu-cho
· Maloney
※ Since the pot is two layers, it is the basic kelp + ((spicy / spicy ginger / ripe tomato / sukiyaki / soymilk / hot water)
Please choose your favorite soup from among.Changes in taste can be changed by 200 yen per type.※ All you can drink soft drinks is +480 yen (3960 yen)
※ All you can drink alcohol + 980 yen (4460 yen)
* If you can not drink all you can use it separately with one drink order system.
All-you-can-drink menu
Beer Beer cocktails
· The Premium · Mortz / Panache / Cassisvia / Shandigafu
Ultra-carbonate highball
· Super carbonate high ball / cola high ball / melon high ball / real gold high ball / apple cider vine high ball
·sour
· Lemon Sour / Grapefruit Sour / Lime Sour / Green Apple Sour / Momo Sour / Melon Sour / Sequier Sour / Sour Real / Gold Sour / Apple Vinegar Sour / Calpis Sour / Oolong Hi / Jasmine High / Green Tea High
·Cocktail
· Cassis Orange / Cassis Grape / Cassis Soda / Cassis Oolong / Peach Orange / Peach Grape / Peach Soda / Peach Oolong / Lychee Orange / Lychee Grapes / Rich Soda / Vodka Tonic / Bulldog / Screwdriver
·Cocktail
· Campari Soda / Campari Orange / Campari Tonic / Amaretto Soda / Amarettonic / Amaretkocola
·wine
· [Red · white] glass / decanter
·Sake
- Cold sake, hot sake
- Plum wine, shochu
· Plum wine / sweet potato shochu / wheat shochu (rock · water · hot water · soda)
·Soft drink
· Orange juice / grapefruit juice / Calpis / apple cider vinegar soda / cola / oolong tea / green tea / jasmine tea / real gold / melon soda

Reservation deadline

Coming to the store until the desired date of the day 17
Coupon that can be used
■ Birthday · anniversary coupon ■
Caricature message or message desert plate
Or bouquet or bottle service ♪

Presentation conditions

At the time of booking

Conditions of use

Can be used in conjunction with the all-you-can-eat drink course only once per visit.Others are impossible / more than 4 people / required reservation (caricatures only up to one week before / others are available on the day)

Expiration date

Until the end of April 2018

■ April limited ♪ Course coupon ■
1000 yen OFF for target course advance booking

Presentation conditions

At the time of booking

Conditions of use

Can not be combined with other tickets / services Can be used for only birthday anniversary coupons / Can be used for more than 2 people / Reservation required / All-you-can-drink course unavailable

Expiration date

Until the end of April 2018
2018/04/19 update